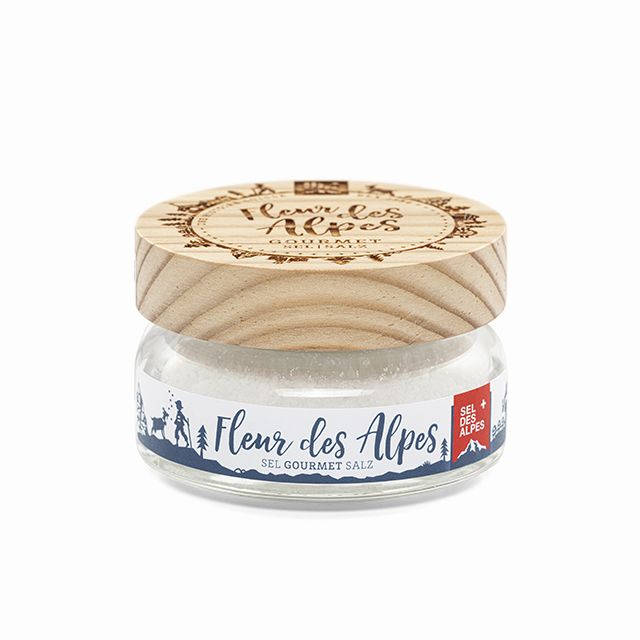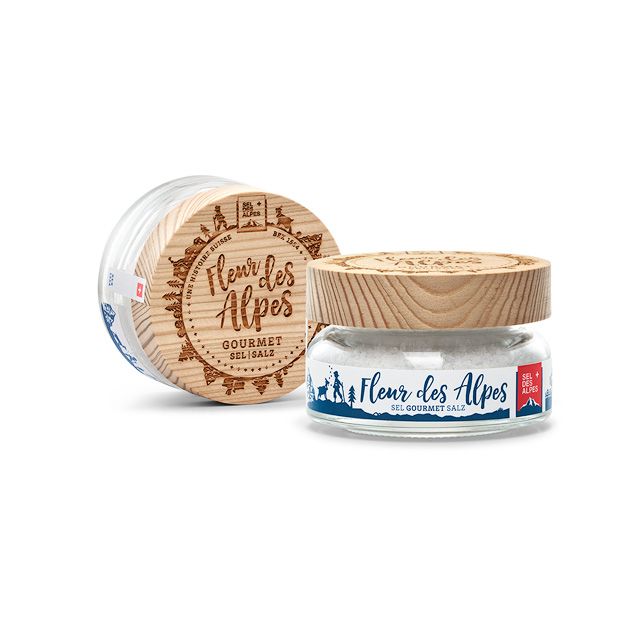 Sel des Alpes
Fleur des Alpes, Larch Edition
85 g
Our Fleur des Alpes in its elegant jar with a larch lid. Fleur des Alpes, the swiss gourmet salt is produced in the heart of Bex Salt Mines, using an authentic production process. Rich in minerals and trace elements, this salt does not contain any additive or anti-caking agent.
Description
Protected by the Swiss Alps for more than 200 million years, this unique specialty is produced by hand in a small artisanal workshop within the Bex Salt Mines. Natural, rich in mineral salts and trace elements, Fleur des Alpes is completely free of any additives. Intended for the fine gourmet, it is the natural finishing touch to reveal all the flavors in your dishes.
Ingredients
Salt, does not contain any anti-caking agent.