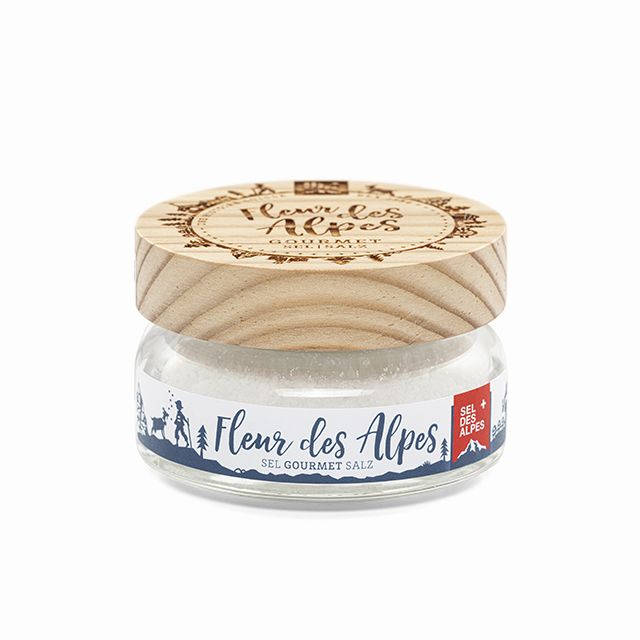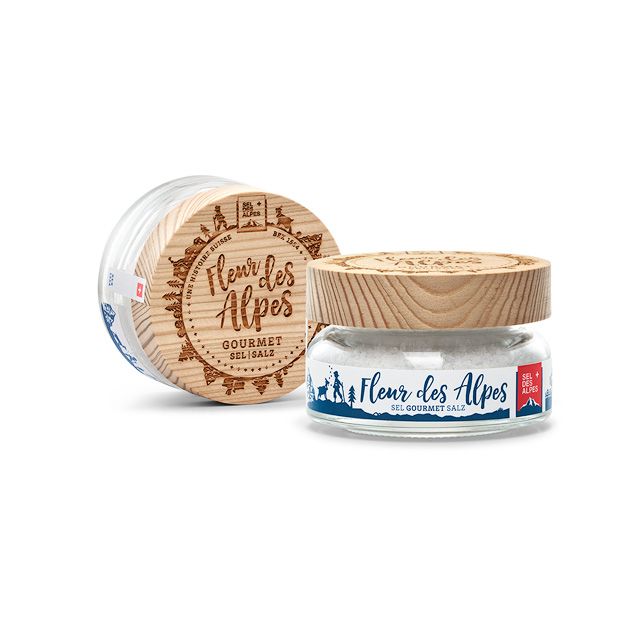 Sel des Alpes
Fleur des Alpes – gourmet Salt – 85g Larch Edition
85 g
Our Fleur des Alpes in its elegant jar with a larch lid. Fleur des Alpes, the swiss gourmet salt is produced in the heart of Bex Salt Mines, using an authentic production process. Rich in minerals and trace elements, this salt does not contain any additive or anti-caking agent.
Description
Unser Gourmetsalz Fleur des Alpes stammt aus dem Herzen der Schweizer Alpen. Dieses weisse Gold, das seit 200 Millionen Jahre im Herzen des Felsen geschützt liegt, hat seine Reinheit bis heute bewahrt. Mit handwerklichem Geschick und äusserster Sorgfalt wird diese Spezialität in den Salzminen von Bex nach einem traditionellen Verfahren gewonnen. 100 % natürlich, reich an Mineralien und Spurenelementen offenbart dieses einzigartige Salz alle Aromen Ihrer Gerichte.
Ingredients
Salt, does not contain any anti-caking agent.